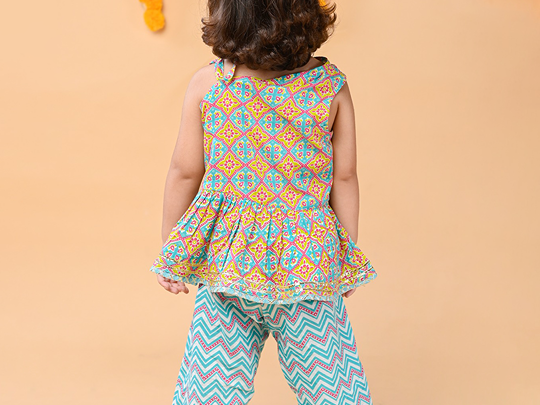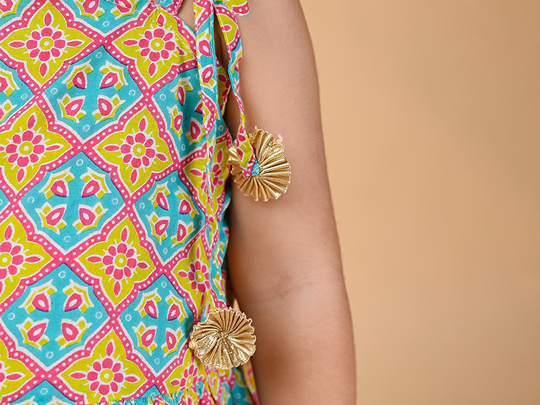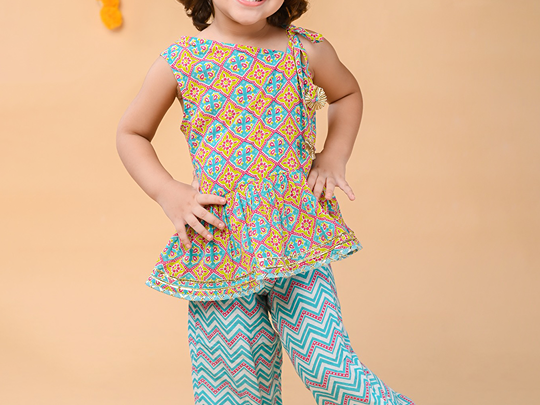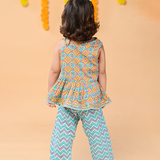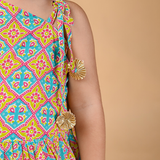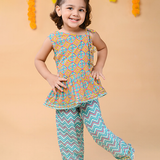 Festive fusion 2pcs blue dhoti set with matching bag
₹ 1,785.00
Regular price
₹ 2,100.00
Description

Festive Fusion Dhoti Set

Festive Fusion 2pcs Blue Dhoti Set with Matching Bag

Elevation Through Festive Fusion

Unveil the charm of the Festive Fusion 2pcs Blue Dhoti Set, accompanied by a coordinating matching bag, an ensemble designed to transcend expectations. This creation redefines style and elegance, allowing her to radiate grace while embracing the festivities.

Key Elements

Festive Chic Fusion: This ensemble showcases a harmonious blend of tradition and contemporary design. The 2pcs Blue Dhoti Set and the accompanying matching bag offer her the canvas to express her unique style with panache.
Cotton Comfort: Crafted from the finest cotton, this set guarantees her supreme comfort throughout her day. Whether it's celebratory moments or casual engagements, she will exude confidence without compromising on ease.
Elegance with a Bag: The ensemble is elevated by the presence of a matching bag, a thoughtful touch that enriches her look with a dash of elegance while keeping her essentials close.
Gentle Care: The ensemble's upkeep is effortless with a gentle hand wash. This ensures the lasting vibrancy and quality of the ensemble, ready to grace her for numerous occasions.
Prompt Delivery: With a delivery window of just 5-7 working days, she can effortlessly immerse herself in the joy of festive fashion.

Notable Features

Gender: Crafted for Girls
Fabric: Comfy Cotton
Wash Care: Hand Wash
Delivery Time: Swift Arrival in 5-7 Working Days

Elevate, Radiate, Celebrate

The Festive Fusion 2pcs Blue Dhoti Set with Matching Bag showcases the harmony of tradition and modernity, elegance and comfort. Be a part of the celebration—order now and embrace the festivities with elegance and grace!
---
Free shipping on orders over Rs.1000/-
Festive fusion 2pcs blue dhoti set with matching bag
₹ 1,785.00
Regular price
₹ 2,100.00