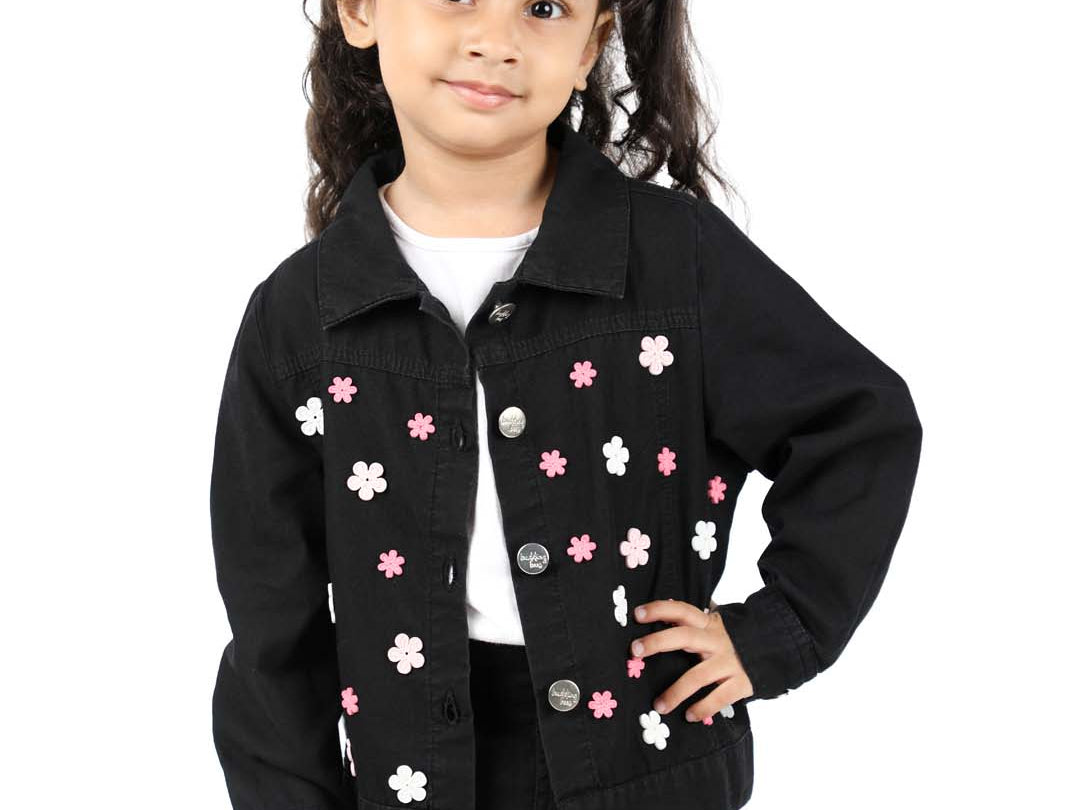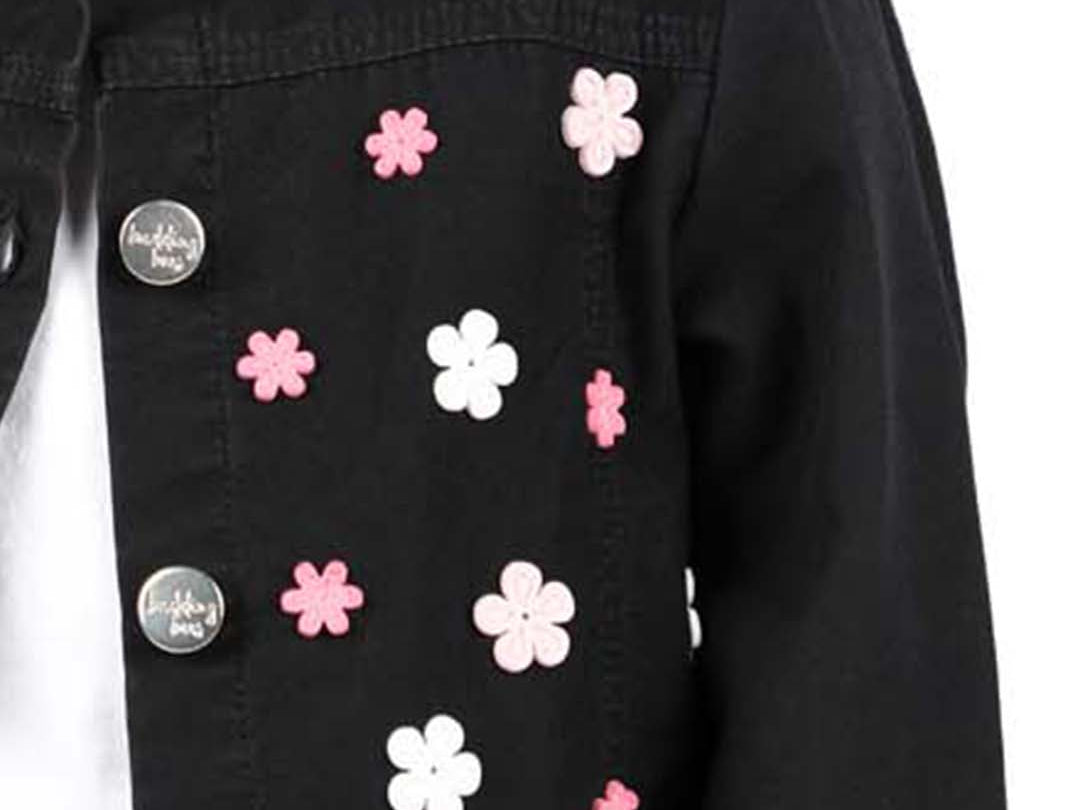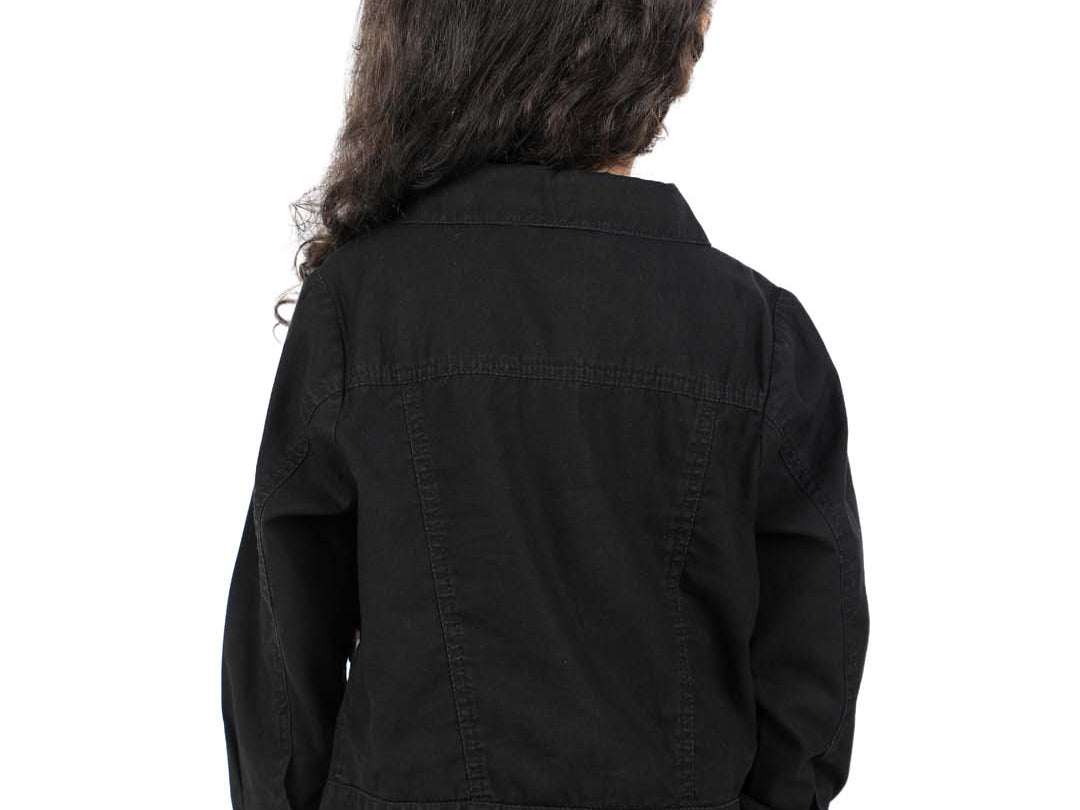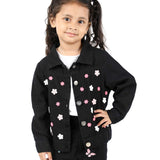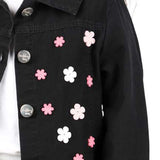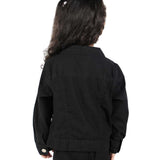 Black Denim Jacket for Girls with Attached Pearl Accent
Description

Stylish Blue Denim Dungaree with Heart Fur patch 

Key features :

Introducing the Budding Bees Black Denim Jacket for girls, the ultimate fashion statement adorned with an attached pearl accent. Elevate your little one's style effortlessly with this exquisite piece. Here are the key features that make it a must-have:

Premium Denim Elegance: Our black denim jacket is a symbol of sophistication and style. Crafted from premium denim fabric, it not only looks chic but also guarantees your little fashionista feels comfortable and effortlessly elegant.

Pearl Accent Perfection: The attached pearl accent adds a touch of glamour to this already stylish jacket. It's the perfect blend of comfort and sophistication, making it a standout addition to your child's wardrobe.

Hassle-Free Maintenance: Worried about keeping this trendy jacket looking flawless? No need to stress! Our 'Hand / Machine Wash' care instructions ensure that maintenance is a breeze. You can enjoy the elegance without the fuss.

Effortless Delivery : With Budding Bees' efficient delivery service, it'll be at your doorstep in just 5-7 working days. Elevate her style effortlessly. 

Don't miss add this stylish black denim jacket to your child's wardrobe and watch her fashion quotient soar. Shop now!



---
Free shipping on orders over Rs.1000/-
Black Denim Jacket for Girls with Attached Pearl Accent